Who is Aesthetic Fortune?
My name is Fortune Uwa-Ndukwe, some of you may see the names and automatically guess Nigerian. Well you're absolutely correct! I was also raised in Austin, Texas. I am a self taught artist who started creating art when I was 4 years old and had sold my first artwork when I was in 4th grade. From mainly drawing portraits to venturing into paint and mixed media, I was dwelling in the world of art trying to find myself and my purpose. I decided to focus most of my gift on mirroring the magnificent beauty of black women from both within and out. There was a time I didn't love my beautiful bronzed skin due to society always associating it with negative connotations and stereotypes. It had reached the point that I didn't see the beautiful black woman that I was and I was left to find myself again. With amazing women such as my mother and other amazing black women I had encountered, they reminded me of just how beautiful and authentic we are as black women. We're the spot on a ladybug that adds to it's beauty and there is absolutely none as magnificent as the black woman.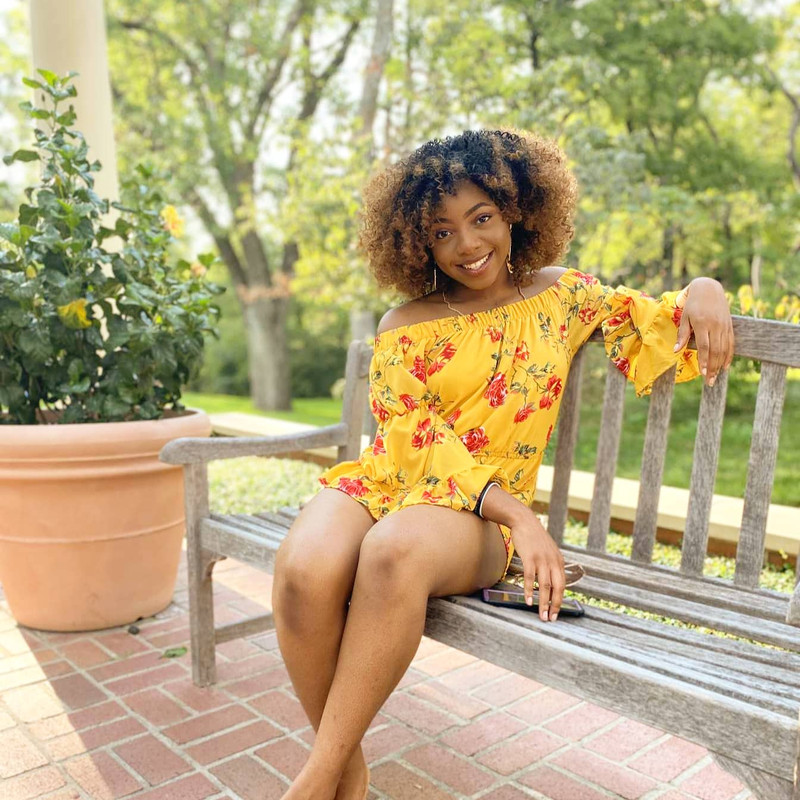 Not only do I reflect the beauty of black women through my artwork, but I also reflect black divinity,excellence, love, reality and appreciation. Inspired by my mom, sister and brother, to my friends, my experiences of life and by black people as a whole,I utilize my gift to put together these many forms of creative expressions that ignite a vision into a visual story. We as black people are not the stereotypes, nor expectations of society. We are beautiful and every chance I get to display that beauty I will take it.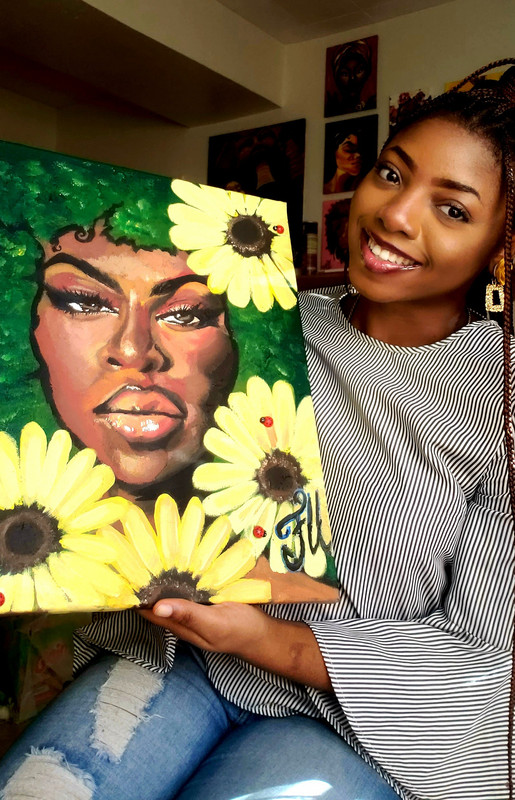 Embracing your true self radiates a natural beauty that cannot be diluted or ignored... you learn everyday that you need to love and celebrate yourself no matter what, even when society tries to stomp out your light or place unrealistic standards. You should always remind yourself of your beauty both within and out.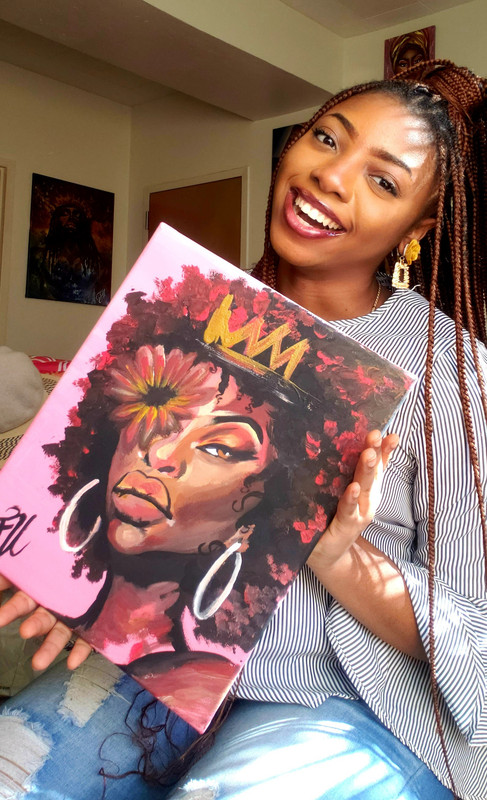 "When God is the reason to live you never have a reason to quit"